For zoom in/out use the scroll wheel on mouse.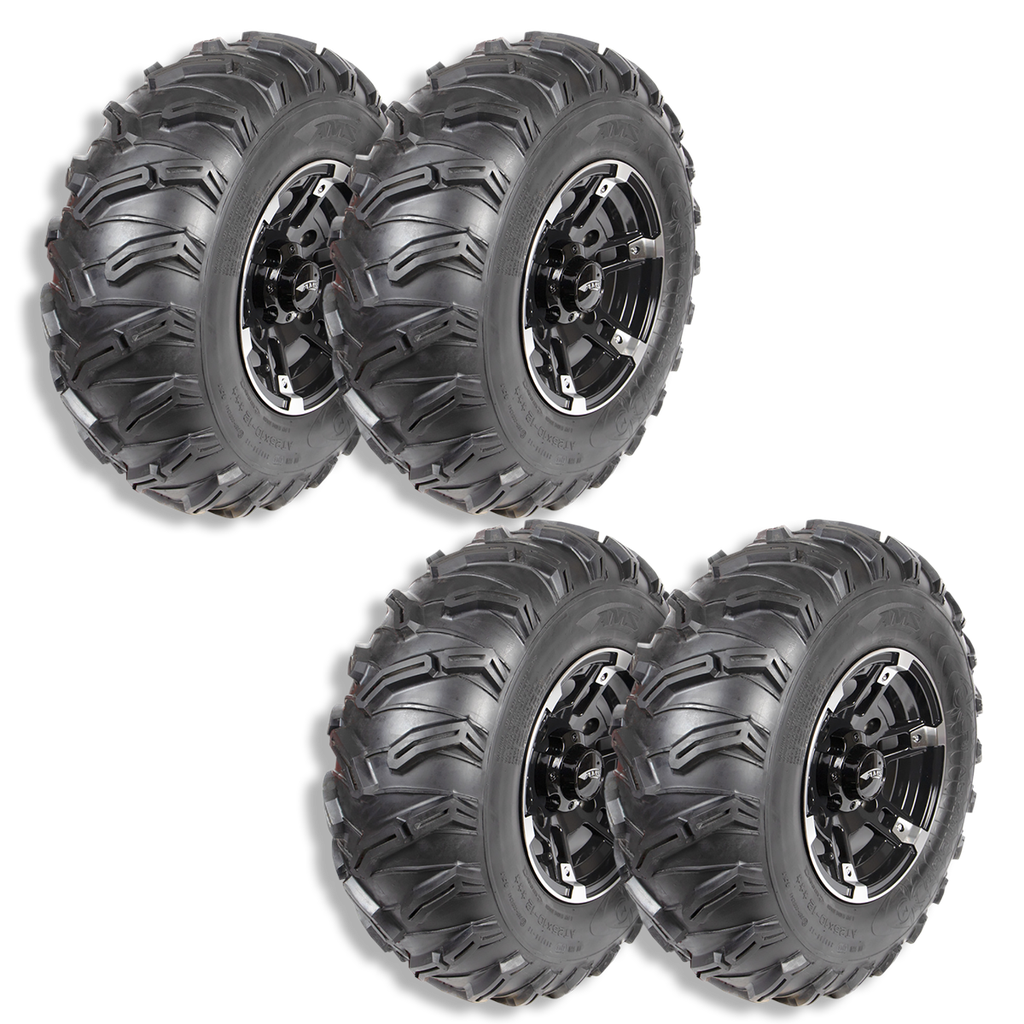 2x 25x8-12 / 2x 25x10-12 BLACK WIDOW LM-869 AMS
[0320-0771/0320-0772]
Product description
Discover AMS's Black Widow tires, your ultimate solution for dominating any terrain with confidence! With our set of 2x 25x8-12 and 2x 25x10-12 tires, get ready for an unrivalled driving experience, designed specifically for 2WD and 4WD applications.
These open yet aggressive tires offer exceptional grip, enabling efficient self-cleaning, and provide superior traction for utility vehicles. Whatever challenge you face, our Black Widow tires are there to support you and exceed your expectations.
Thanks to their unique deep lug design, these tires give you reliable traction in any condition, whether on muddy, rocky or uneven terrain. You can be sure that your tires will never let you down.
One of the special features of Black Widow tires is their superimposed center bar, which gives you a smoother ride and better handling. You'll feel the difference when you're traversing rough roads and twisty trails.
It's essential to stress that these tires are not approved for use on public roads (NHS), but their performance and reliability in off-road environments make them the ideal choice for adventurers and off-road enthusiasts.
Don't let difficult terrain slow you down! Equip your vehicle with AMS Black Widow tires today and enjoy the exceptional power, traction and performance they deliver. With Black Widow tyres, your next off-road adventure is just a click away!